Cape May County RACES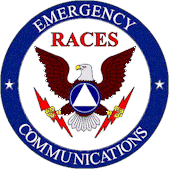 Radio Amateur Civil Emergency Service
Cape May County, New Jersey
Cape May County RACES
c/o Cape May County Emergency Management Communication Center
1370 Yorktown Rd.
Cape May County Airport
Rio Grande, NJ 08204
609 600-5055 Ext. 5078
Email users please type RACES in the message subject.
rmyersjr46@gmail..com (temp)
—————————————————————————-
CMC RACES Bulletin Board
Next RACES: Net May 31, 2021 19:00 HRS
April 28, 2021 Meeting has been moved to
May 26, 2021, 19:00 HRS if the O. E. M. is still on lock out we will go to a ZOOM Meeting. Information for that meeting will be e-mail to you.
The April – May News Letter has been posted
Up Coming Classes
Last update: 05/10/2021